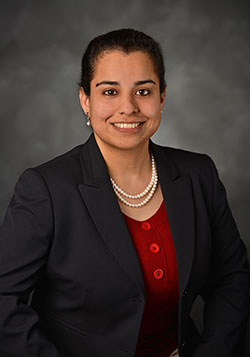 Dr. Upasna Kapoor, B.D.S., M.D.S., D.D.S
Dr. Kapoor is passionate about her profession and loves Dentistry. She gives her best to every patient and genuinely enjoys helping people improve their health and quality of life. Dr. Kapoor is a D.D.S. graduate of the University of Colorado School of Dental Medicine and was recognized for Excellence in Critical Thinking and Evidence-Based Dentistry upon graduation. She began her professional journey in India, 20 years ago. She received her Bachelor of Dental Surgery (BDS) degree in 2004, securing the first position in the University.
She subsequently completed specialty training (MDS) in Oral and Maxillofacial Surgery in 2009. Dr. Kapoor also has a few years of academic experience mentoring future dentists. She has participated in many international scientific workshops, presentations, publications and volunteer projects. She has successfully completed National Board Dental Examinations Part I and II, Central Regional Dental Testing Services (CRDTS) Exam, National Dental Examining Board of Canada's written and objective structured clinical examinations. She and her husband, Nitin Kohli lived in San Francisco Bay Area, California and then Denver, Colorado before moving to the Greater Toronto Area in 2014.
She has been practicing as a licensed member of the Royal College of Dental Surgeons of Ontario since June 2015 and is an active member of the Ontario Dental Association, Canadian Dental Association, Academy of General Dentistry and International Association for Orthodontics. She enjoys traveling, photography, gardening, reading and spending time in nature. She and her husband are very happy to call The Blue Mountains, their home and feel grateful for all the love and support of the community and the Blue Mountain Dentistry family.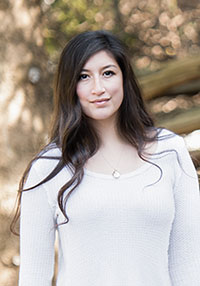 Amelia Wenderoth, Dental Hygienist
Amelia has been a passionate Registered Dental Hygienist since 2010. Prior to her career in dental hygiene, she received a Bachelor of Arts Degree in Speech Communication from the University of Waterloo. Amelia utilizes her knowledge of communication, to effectively build rapport and educate her clients to reach optimal oral health.
Her years as a special service worker for children and adults with special needs have given her patience, appreciation for diversity and motivation to prioritize client comfort throughout their entire dental experience.
In her spare time, Amelia enjoys professional life-inspired photography, snowboarding, downhill mountain biking, crocheting, and above all, being adventurous with her husband and two young boys.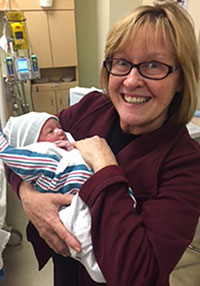 Shelley Baetz, Dental Assistant
Shelley attended George Brown College in 1983 and brings over 30 years of dental experience to our practice.
She and her husband, Terry moved to Thornbury, Ontario 8 years ago. Part of Shelley's job is ensuring people receive quality and caring dental services.
Apart from Dentistry, she enjoys live theatre and music, cooking, reading and spending time with family and friends. Her motto is to "Keep Smiling" and as Ellen says "Be kind to one another".
Meghan Terrell, Administrative Assistant and Treatment Coordinator
Meghan found her way into the field of dentistry through her passion for helping others with their health and wellness. From a very young age, she trained and worked for several years under the mentoring eye of her grandfather, Dr. Bernard Lynch, who owned his family dental practice for over 40 years in Sudbury, Ontario.
Meghan is honoured to now be sharing her expertise at Blue Mountain Dentistry as an Administrative and Dental Assistant. She is excited about being a part of the Blue Mountain Dentistry team and is thankful for the opportunity to be growing and expanding with talented and compassionate professionals.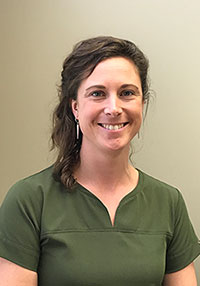 Meghan Loney, Administrative Assistant and Treatment Coordinator
Mel is the newest member of our Blue Mountain Dentistry family. She has enjoyed living in and serving our community for many years.
Mel ensures patients feel better about their dental care by providing a welcoming atmosphere and getting to know them on a more personal level.
She likes to exercise her creativity by leading recreational programs, and when not in the office, you may find her at any one of the many ski resorts across the province coaching snowboarding, hiking, or simply exploring the natural beauty that surrounds Thornbury.